San Bastiano lies in the hills above Vicenza.
San Bastiano lies in the hills above Vicenza.
The writer Antonio Fogazzaro spent most of his life in San Bastiano. The gardens of San Bastiano and the world-famous Villa Valmarana (frescoes by Tiepolo) are back to back. In the background you can see Villa La Rotonda by Palladio, an easy stroll from San Bastiano.
A charming footpath leads from San Bastiano to the villas Valmarana and La Rotonda (seen on this picture).
View onto Vicenza from the terrace in front of the Basilica della Madonna di Monte Berico, which is reached on foot in 5 minutes from the Villa San Bastiano.
Vicenza is a thriving and cosmopolitan city, with a rich history and culture, and many museums, art galleries, piazzas, villas, churches and elegant Renaissance palazzi. It has been enlisted as UNESCO World Heritage Site since 1994.
Bird's eye view of Padoua and the Palazzo della Ragione. At the time it was considered a miracle for its size and stability.
Padova is only 40 km (23 iles) from Vicenza. The Palladio buildings will delight you, the cappella degli Scrovegni with frescoes by Giotto, the market, the many piazzas and cafés....
Venice is a rewarding day trip from Vicenza, we recommend going there by train.
Villa Emo in Fanzolo is one of our favourite Palladio Villas. It lies at a distance of 40 km (24 miles) from San Bastiano.
A visit to Villa Maser, also by Palladio, combined with Villa Emo, makes a rewarding day trip.
Lake Garda is at an hours drive from San Bastiano.
The drive to Bassano del Grappa, known for its Grappa of course but also for the ceramics produced there, is under an hour.
Asolo was a much beloved summer residence of artists and intellectuals from Venice and abroad.
Overview of the San Bastiano estate
HOUSES ON THIS ESTATE AVAILABLE FOR WEEKLY RENTAL
Villa San Bastiano
Number of beds : 12
LOCATION
San Bastiano lies up in the hills above Vicenza, door to door with the world famous villas Valmarana and La Rotonda and very close to cultural highlights as Padua, Venice, Verona, Ferrara, Mantova and Rovigo. You will also want to visit this region to see the famous Palladio villas. The regional cuisine deserves your special attention.


Vicenza center of town 2.4 km - 5 min
Padua 40 km - 35 min
Venice 70 km - 50 min
Verona 60 km - 45 min
Lake Garda 90 km - 1 hr
Bassano del Grappa 35 km - 45 min
Asolo 50 km - 1 hr
Mantova 95 km - 1 hr
Activities & Places of interest
The Venetian Villas: The hinterland of Venice is famous for the numerous villas (apparently more than 3.000) built between the 15th and the 19th century by whealthy venetians. Some of them are open to the public, for instance Villa Barbaro in Maser, Villa Emo in Fanzolo, and the Villa La Rotonda outside Vicenza. Other interesting villas are the villa Valmarana "Ai Nani" with frescoes by Tiepolo, the Catajo castle and villa Barbarigo which has a baroque garden with boxwood labyrinth.
The main cultural landmarks of northern Italy: San Bastiano's strategic location makes easy day trips to Padua, Venice, Vérona, Ferrara, lake Garda, Este, Montagnana, Monselice, or Arqua'Petrarca. Each of these towns offers highly interesting sight-seeing. In Padua you will not want to miss "Cappella degli Scrovegni" with wall to wall frescoes by Giotto. This work of art is considered to be the beginning of the Renaissance.
Villa San Bastiano lies in walking distance of the church of Monte Berico which has a tomb designed by Palladio and a beautiful altar piece painted by Paolo Veronese.
1,5 acres of contemporary art and design at the Bisazza Foundation, which was opened in June 2012 in Montecchio Maggiore (6 miles from Vicenza)
Interesting fashion outlets such as Armani (in the village Trissino) and Bottega Veneta (in the outskirts of Vicenza).
The Guardian published an interesting article about Vicenza on november 25th 2012.
Sports
OUR ITALY BLOG
Read our blog posts telling you more about this estate :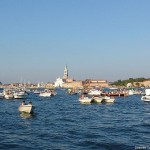 A Feast for the Eye and the Blessed Memory