Having a Fine Lunch in Grosseto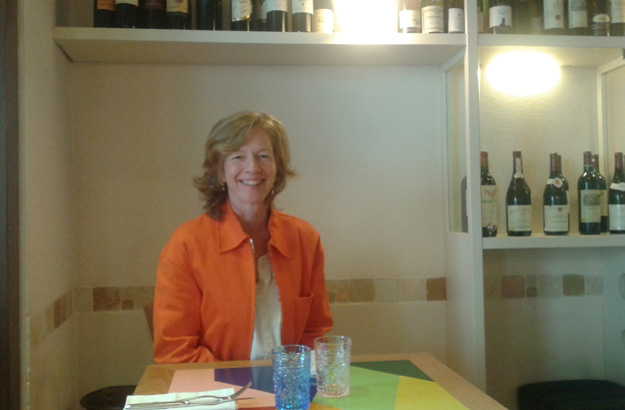 When travelling around Italy to visit the houses and villas featured in our Trust & Travel rental catalogue, I always try to see or do something new. This keeps my job interesting – and my blog as well, doesn't it?
I was recently having a stroll around Grosseto, a provincial town lying some 15 kilometers from the Tyrrhenian Sea in the heart of the beautiful Tuscan Maremma. Even though its origins can be traced back to the High Mediaeval Period, Grosseto does not have outstanding churches, palaces and museums that are absolute musts. But one thing it has plenty of is a great local atmosphere. If you enjoy coffee breaks, a bit of shopping and a good dose of people-watching, Grosseto is for you.
For lunch, I decided to drop by Il Canapino, a small trattoria looking onto Grosseto's main piazza. Il Canapino shares a kitchen with the larger restaurant that is just next door, the Canapone. A nice place too, but I chose Il Canapino because of its colourful and laid-back atmosphere.
Owned by a chef who has worked in the kitchen of Da Caino (the famous Michelin star restaurant run by Valeria Piccini in Montemerano), Il Canapino offers a delicious Tuscan cuisine prepared with the freshest produce and ingredients. Fish and seafood is one of their specialties. I had a  polpo bollito con patate novelle – steamed octopus with new potatoes and a generous amount of olive oil… Yummy!
After my meal, I decided to take a walk on top of the Medicean town walls – just to realize that this is a must-see site in Grosseto after all! Together with Lucca and Bergamo, Grosseto is one of the few towns in Italy which managed to preserve its bulwarks in their entirety. Over 3 km long, these walls are now used as a public park and walking area.
In case you travel with kids, there is a nice playground right outside the ramparts in the avenue called Via Ximenes.
Grosseto's weekly market takes place in the same area every Thursday morning till 1 pm. I suggest you park your car, if you have one, in the Amiata car park.
Il Canapino is located at Piazza Dante 3/6, Grosseto, and is closed on Wednesdays.
"Ask not what you can do for your country. Ask what's for lunch."
Orson Welles