LIVORNO'S GREAT SNACK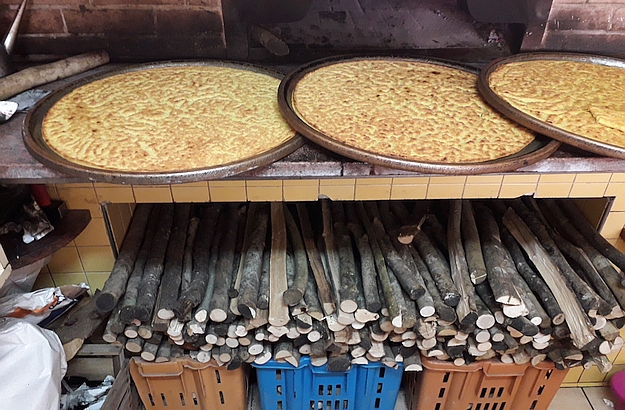 Every once in a while – and always when I'm embarking on a New Year – I feel the urge to gorge myself on a delicious cecina, a chickpea flatbread which is the typical street food of Liguria and Northern Tuscany.
In Livorno, the cecina comes in the shape of a sandwich: a chickpea cake filled with marinated aubergines and nestled between two slices of crusty bread. It's yummy, low-priced, and Italians call it a cinque cinque, a "five-five". You'll find the best wood-oven cooked cinque cinque at Da Gagarin, a small eaterie opposite Livorno's market. . Washed down with the traditional glass of spuma, a carbonated drink, your simple and scrumptious feast won't set you back more than a few euros!
Not in Livorno? Well, here's a sweet alternative: Elizabeth Minchilli's recipe…