Tuscany's Endemic Coffee Dessert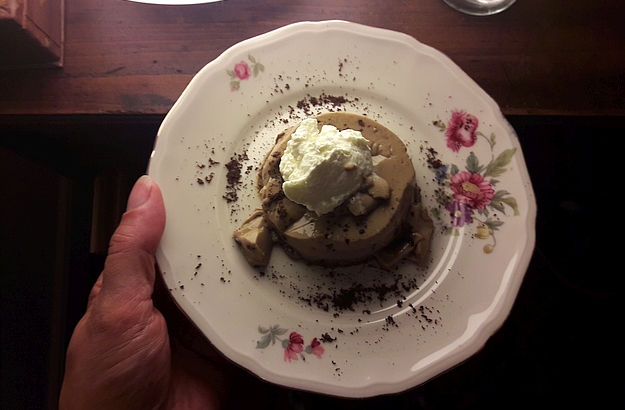 Today, I would like to tell you about one of my favourite desserts: il caffè in forchetta. It is absolutely divine, terribly addictive, and it can only be found in the Val d'Orcia, in Southern Tuscany.
Some of you may remember that I wrote an article a few years ago on the Cervini family and their beautiful Palazzo Conti Cervini, which stands in the heart of the Vivo d'Orcia estate. Originally founded as a hermitage by the Camaldolese monks in 1002, the old monastery was acquired in the 16th century by Cardinal Marcello Cervini – who was to become Pope Marcello II – and transformed, with the help of Renaissance architect Antonio da Sangallo, into a stately and comfortable country retreat. The property has remained in the family ever since.
During our last holiday in Tuscany, I learned, while reading an article in a local newspaper, that the Cervini family might also be behind my highly treasured caffè in forchetta. A theory which I'm willing to subscribe to, since I have only been able to find this dessert in the taverns and trattorias of the Val d'Orcia – which seems to confirm that the recipe first appeared on the slopes of Mount Amiata.
With a consistency similar to panna cotta (similar to custard), the caffè in forchetta is made with very simple ingredients: a good Italian coffee, milk, sugar and free-range eggs. Donatella Cinelli Colombini, a prolific and well-known winemaker from another famous Val d'Orcia family, has included the recipe in her lovely little book entitled "66 Ricette di Montalcino". Donatella suggests to enjoy your caffè in forchetta at the end of a meal together with a glass of Moscadello, a sweet dessert wine produced in Montalcino.

Enregistrer