Holiday Villas in Umbria with Private Pool
Below you will find our range of villas with private pool in Umbria, Italy. To narrow down the list, you can select the number of persons, and additional amenities (child safe pool, heated pool, cook & household help, etc.). Then click the search button.
Search result:

2

Villas available
Trust&Travel offers rentals on two stunning historical estates in Umbria. One lies near Perugia, the other close to Gubbio. They have been selected for their stunning beauty, their convenient location, the quality of their restoration and the high level of service they offer. You can choose between a charming agriturismo cottage, a villa with private pool, a fully staffed luxury mansion and a stunning medieval castle for large family reunions.
Click onto the estates below to find out more about the villas available for rent, the location and the surroundings and the level of service.
Find out more »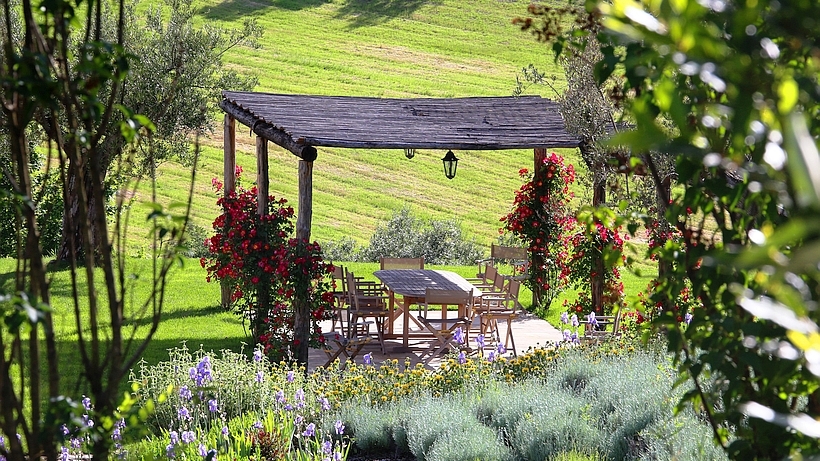 Murlo
Luxury villa with pool adjacent to a golf club in the heart of Umbria
"Villa Caminata" is the name given to the latest addition of holiday villas on the Murlo Estate. The name Caminata originates from the word camminata, which means a...
Key activities:
Sightseeing, golf, swimming, walks, discover restaurants, wine tasting, fishing, mountain-biking
12
6
7
Pool
Internet Access
Perugia: 33 km
Place an option / Make a Booking
Find out more
Murlo
Elegant villa with pool and views near Perugia in Umbria
A luxury villa newly refurbished and providing comfortable accommodation for 8 to enjoy a relaxing retreat in the center of one of the most beautiful private natur...
Key activities:
Sightseeing, golf, swimming, walks, discover restaurants, wine tasting, fishing, mountain-biking
8
4
4
Pool
Internet Access
Perugia: 33 km
Place an option / Make a Booking
Find out more