Holiday Villas in Veneto with Private Pool
Below you will find our entire range of holiday villas with private pool in Veneto, Italy. To narrow down the list, you can select the number of persons, and additional amenities (air conditioning, internet access, etc.). Then click the search button.
Search result:

2

Villas available
Trust&Travel has selected the following historical estates situated in the Veneto area near Treviso, Padua and Vicenza, as well as a Palazzo in Venice. They stick out for the beauty of their location and the quality of their services. You can choose a charming agriturismo cottage, a luxury villa with pool or a magnificently luxurious Renaissance villa with full staff.
Click onto each of the following estates to find out more about the available rentals, the quality of their service and their location and surroundings.
Find out more »
San Bastiano
A charming villa with pool in the hills above Vicenza, next to the villas Valmarana and La Rotonda
Villa San Bastiano has a superb location. It lies  up in the hills a 20 minute walk above Vicenza, and overlooks a charming valley called "valle del silenzio" ...
Key activities:
Culture, hiking in the Colli Berici, discovering the excellent cuisine of the region, wine tastings on wine estates, sailing on lake Garda
12
7
6
Pool
Internet Access
Verona and Venice 1 hour
Place an option / Make a Booking
Find out more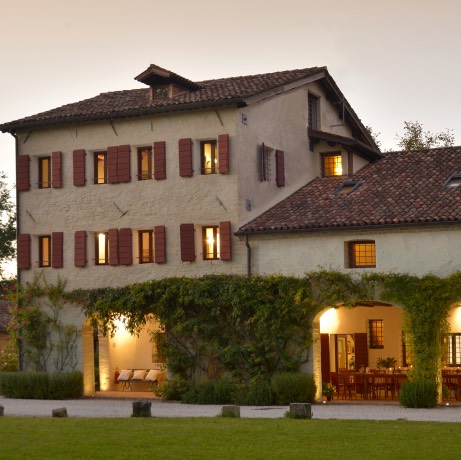 Frassanelle
Luxury villa with private pool on historical estate in northern Italy
Located only 20 km southeast of Padova, Bencontenta is a traditional Venetian farmhouse nestled on the Key activities:
Sightseeing, golf, hiking whithin the estate, excellent restaurants
14
7
7
Pool
Internet Access
Venice: 68 km
Place an option / Make a Booking
Find out more