A Sparkling Gem in the Tuscan Archipelago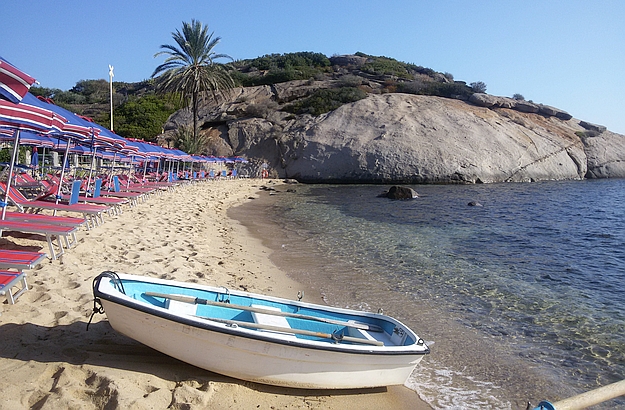 Until a few years ago, when we happened to be sojourning, my family and I, in the Maremma, an excursion on the Isle of Giglio used to be one of our favourite day-trip options.
Then, after the Costa Concordia ship disaster in 2012 – which took place off Giglio Porto, the tiny harbour of the island, – we abstained from visiting this beautiful gem of the Tuscan Archipelago. Ferries leaving from Porto Santo Stefano began to take hordes of snoopy tourists to the shipwreck area and affect the surroundings with unpleasant congestion, especially during the high season.
Even though the Costa Concordia shipwreck has finally been towed to Genoa to be dismantled, the sad fate of the 32 people who perished on a January night in 2012 will forever remain ingrained in the local annals. But now that the grisly attraction is gone, the Isola del Giglio – the Island of the Little Goat – has become enjoyable again, with its crystal clear waters, numerous vineyards and large pine forests.
We often had our first swims there in April, and our last round of snorkelling in late October. But the waymarked hiking trails are definitely another good reason to visit the island. I suggest you leave your car in Porto Santo Stefano and hike up to the hilltop village of Giglio Castello, where you will discover the majestic walls of an old fortress and relish a breathtaking view of the Mediterranean Sea and the local shrubland.
From Giglio Porto you might also want to take a walk to one of the nearby beaches – Arenella, Cannelle and Caldane, – where you'll be able to have a dip, a sweet espresso or a nice Italian lunch. And should you feel like not using your feet to return to your point of departure, well, you can set your mind at rest: taxis and well-organized public transport are available on the island…
Have a good jaunt!