The Special Instagram Magic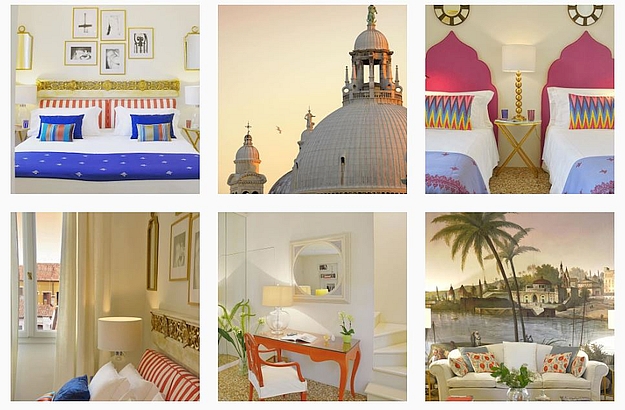 It is no secret among my friends that I am a little old-fashioned when it comes to communicating via social media. I still get on the blower a great deal (the smart version) and am more likely to send emails than text messages through Facebook or Twitter. In fact, if you happen to be one of our Trust & Travel clients and partners, you may have noticed that our Twitter account has evaporated – I could never quite get the hang of it!
While I still use our Trust & Travel Pinterest account, its main interest lies, as I see it, not so much in communication as in the possibilities it offers to be used as a mood board and a place to collect ideas for new renovation projects, as in the case of our Ca'nova apartments in Venice, for example.
One platform has truly reconciled me with social media as a means of communication: Instagram. The highly aesthetic nature of this photo-sharing service appeals to me immensely. I take pride – we all have our little failings – in seeing our villas and properties brightly shine on our Instagram account, where we have brought together our Trust & Travel and Excellence Villas catalogues.
Of course, beautiful images of our residences can be found on our websites too. But there is something about the Instagram format, the pondered selection of photos and juxtaposition with scenes of life in Italy – like an impromptu Sunday lunch on the beach or some bucolic chestnut harvest in autumn – that made me see in a new light, after twenty years of property scouting in Italy, our distinctive portfolio and rental offer.
Sometimes a change of perspective is all one needs to fall in love again…
Would you agree?

Enregistrer
Enregistrer