Grand Harmonies in a Grand Setting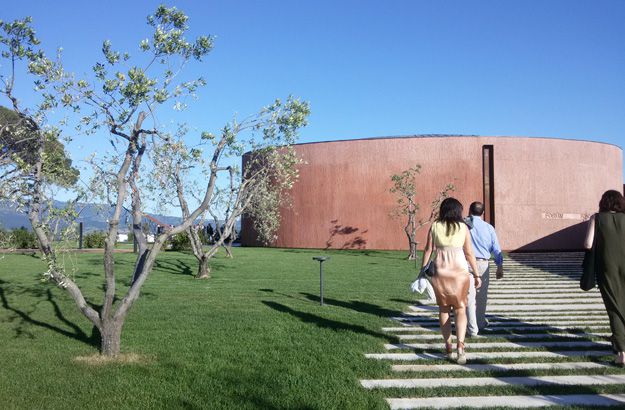 Oscar Peterson once said: "I believe in using the entire piano as a single instrument capable of expressing every possible musical idea."
I have always loved the piano; music written for or played at the piano. Katja, who organizes our "expert tours" in Tuscany – and who happens to dwell in the beautiful hills of the Maremma, – had been telling me for a while about the now celebrated Amiata Piano Festival held once a year in the small Italian town of Cinigiano, a festival which has been inviting from the international scene some of the finest musicians. "You really have to discover this festival, Katharina. I swear you'll be sent into transports of delight!"
Transports of delight… Well, I definitely had to do something about it. A great opportunity arose when I recently had to sojourn at Il Tesorino, the new villa which Trust&Travel is now renting in the heart of the Maremma.
Now in its 11th year, the Amiata Piano Festival is being held this year in a brand-new location called the Forum Fondazione Bertarelli, a concert hall that has been created by architect Edoardo Milesi and built especially for the festival. The contemporary design and high-tech acoustics of the venue are simply outstanding, not to mention its location: right at the top of a little-known Tuscan hill surrounded by a vast olive grove. And the view one has from there, particularly of the majestic Mount Amiata, is just breathtaking.
So, first I couldn't believe my eyes when I arrive there for the first time, on June 28, then I couldn't believe my ears. The concert I attended that night was given by the string quartet of Milan's Teatro Alla Scala – Mozart, Beethoven, Schumann… sheer bliss! And after this splendid performance, I only had to drive 15 minutes, at twilight, on a quiet countryside road, through the Tuscan olive groves, vineyards and sunflower fields, to get back to the comfort of the Tesorino villa.
The 2015 Amiata Piano festival is divided into three cycles: Baccus, at the end of June; Euterpe, in late July; and Dionisus, at the end of August. All concerts start at 7 pm. Very good wines from the Collemassari winery are served, along with a selection of local snacks, during the interlude. These are included in the price of the tickets: 20€ for adults and 15€ for teenagers and patrons over 65. Admission is free for children up to 12.
One last note… Special gourmet and art history tours can be taken in the Maremma, in either English or German, during the Piano Festival. Should you wish to have more information, please do not hesitate to contact Katja by email. She will quickly get back to you!