A Voyage Back in Time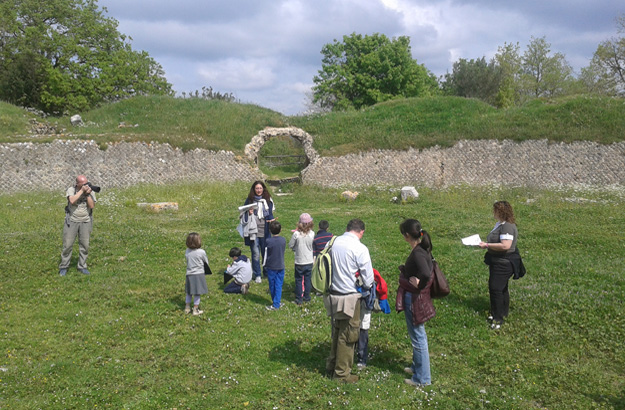 Cogito ergo sum… Fluctuat nec mergitur… Ave Imperator, morituri te salutant… How is your Latin these days? You don't have, I guess, that many opportunities to practice it, do you? But I'll give you this week an opportunity to visit old Roman ruins if you happen to be in the Maremma region during your next holidays.
I have told you about my longlasting infatuation with the Maremma in a past article. Whenever possible, I bring my family and friends along to our Trust & Travel villas in this breathtaking area along the Tuscan coast.
Last week, visiting friends asked me whether I could recommend any Roman vestiges in the Maremma. Their teenage sons had just seen The Gladiator and felt very disappointed that their Italian vacation didn't include a stopover in Rome – and a simulated fight with lions and panthers. Two archaeological sites immediately sprang to my mind: the one of Roselle, a village lying just north of Grosseto, and the one of Cosa, located near the Mount Argentario peninsula. I had visited both of them several times, not just to marvel at the ancient Roman and Etruscan ruins, but also to enjoy their lovely and tranquil location in the hills overlooking the Mediterranean sea.
It's one thing to be mesmerized with the grandeur of the Colosseum or the intricacy of the Catacombs, but a totally different one, believe me, to explore the scanty remains of an olden Roman settlement – all the more so if you're with a group of kids obsessed with lion dens and gladiator fights.
Unless you are well-versed in ancient Roman history, I suggest you ask for professional help. The expert guide who took us through the Roselle site, for instance, didn't leave a stone unturned and, thanks to her outstanding knowledge and gift of the gab, caught the kids' attention almost right from the start, making them forget about their big cats and brave gladiators. She showed us examples, among other things, of the Romans' exceptional building and engineering skills. Did you know that underfloor heating, also called "hypocaust", is an invention of the Romans? I didn't!
The archaeological site of Roselle is open daily from 9am to 7:30pm. The entrance is 4€ for adults, and free for children up to 18 years. Guided visits for small groups start from 60€. Please do not hesitate to contact Katja from Trust&Travel for reservation or further information – katja@trustandtravel.com.
Amor et melle et felle est fecundissimus… Translation: "Love is rich with both honey and venom"… Food for thought until we get together again!