A Dog's Dolce Vita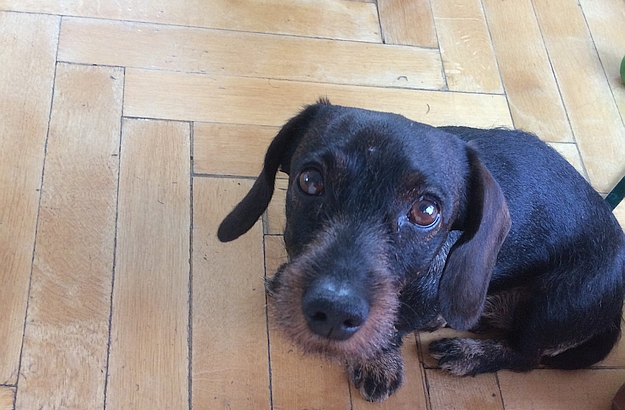 My mother had a little smile: "Katharina, I would love to spend another holiday in Italy. But I worry about Daisy…"
Daisy… the cutest wire-haired dachshund on Earth!
My mum fell in love with this beauty five years ago, and since then the two of them have developed a totally symbiotic relationship – to the point of becoming inseparable. Not to mention the daily tandem walks, which help my mother stay in good shape.
So holidays without Daisy are, needless to say, out of the question. According to my mother, the experience would be "way too traumatic" for both parties.
Vacationing and travelling with dogs in Italy isn't always easy. This is especially true on the Adriatic seaboard and in the country's South, where dog owners have to contend with an array of restrictions.
Fortunately, this is not the case in Tuscany, which is certainly one of the dog-friendliest regions of the bel paese. And icing on the cake, several properties in our Trust & Travel portfolio welcome dogs with open arms – along with their masters, of course. I can especially recommend our villas and cottages in the Maremma. But before you book your holiday home, here are a few tips:
Shrink your dog beforehand if you can… The smaller your friend is, the smoother your trip will be, as not all restaurants allow bigger hounds indoors. But the good news is that you'll often be offered outdoor seating.
Also, keep in mind that dogs are not allowed inside churches and museums; that they have to be kept on a leash in public spaces; and that they can be taken to some beaches (not all of them) only during the high season. This online map points out the dog-friendly beaches in Southern Tuscany.
The best time to travel with a four-legged friend is in spring, up to mid-June, and in autumn, from mid-September – when most beaches get more accessible, town centers are less crowded, and restaurant owners assume a more laid-back attitude.
Finally, before your trip, make sure to get a European pet passport, which certifies the mandatory vaccination against rabies. Further recommended is appropriate prophylaxis against ticks and other diseases prevalent in the Mediterranean basin, such as heartworms and babesiosis. And in case of emergency, rest assured that qualified veterinarians can be found in almost every Tuscan village!