Off the Beaten Tracks in Italy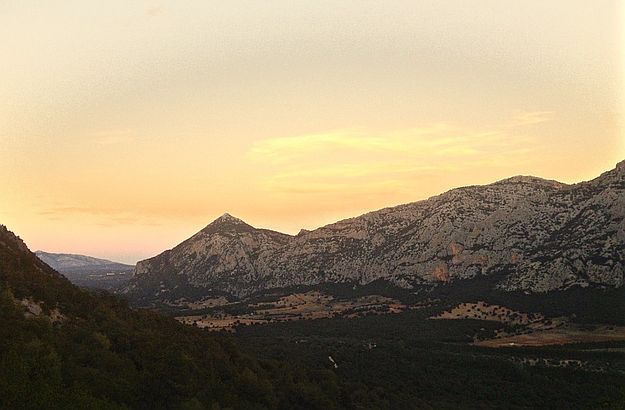 I came to a dead stop and rubbed my eyes in total disbelief… My friend Rudston, here, in the heart of a remote hamlet of Sardinia?
The last time I had seen him, it was in Paris more than a year ago. We had met to catch up and talk about this and that over an exquisite lunch in an elegant restaurant. Rudston was dressed up to the nines, with a fresh haircut, I remember.
And now he was there wearing a pair of muddy hiking trousers, his tall figure and tousled blond hair sticking out in the midst of a group of Sardinian shepherds who had congregated in this tiny village bar I had just entered.
He was as surprised as me to see me there: "Katharina?! What on earth are you doing here?" I told him that I was inspecting our local Trust&Travel residences and surveying new properties for Excellence Villas, our latest venture. "And you, Rudston, are you now herding your own flock of sheep in the Sardinian highlands?"
No, Rudston was just about to learn, from the local shepherds whom he had befriended, the art of roasting a porcheddu, a piglet. He introduced me to them: "The countryside around here holds no secrets for these fellows; they know every single hill and cave in the area!"
Rudston Steward had been spending the last twelve months travelling around Italy and exploring little known places that can only be reached by foot: the Sila mountains in Calabria, the monte Amiata region in Tuscany and the Aeolian islands in Sicily. He pulled a business card out of the pocket of his mangled shirt and handed it to me. Printed on it were these words: "Maremma Safari Club: Off beat, On Foot."
In the past, Rudston had guided hikers through Jordan, Bhutan and many other countries around the world. But having spent part of his childhood in Rome, he kept coming back to Italy, with which he has always felt strong ties. And now he had started offering guided walking trips with his new exploratory club based in Tuscany, and which he describes on his website as "a launch pad for ambulatory excursions into the unknown, for tales of far-flung travel; a nomad's notebook, trip-planner's laboratory, and writer's base camp rolled into one."
I was absolutely delighted when Rudston offered me to plan guided hikes for our Trust & Travel clientele in the Val d'Orcia, the woods of the Chianti or the highlands of Sardinia. He also said: "Why don't you come along with us, Katharina, and learn how to roast a porcheddu?"
Unfortunately, I couldn't stay with him and his shepherd friends: I had an appointment with a villa owner. But a few days ago, I paid a visit to Rudston's blog and came across this very informative and entertaining piece: Citizen Putzu…

Enregistrer
Enregistrer