A Rare Occasion – The Private Gardens of Palazzo Corsini in Florence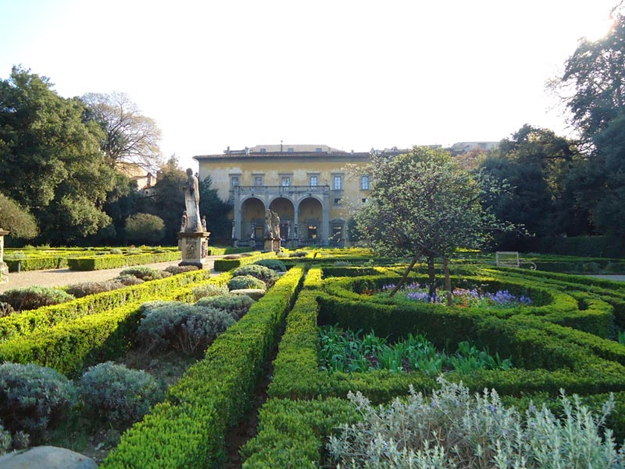 If you happen to be in Florence in May, there is a special event you must make sure not to miss. This year again, from May 16th to May 19th (Thursday to Sunday), the 19th edition of the Artigianato e Palazzo  annual exhibition will be held at the same exceptional venue where it has been taking place since its creation. For its visitors, this event is always a great opportunity to kill two birds with one stone, so to speak.
The first "bird" is the exhibition itself. Organised since 1995 by Principessa Giorgiana Corsini and Neri Torrigiani, this three-day event presents the work of some 80 highly skilled craftsmen who recreate their workshops in the heart of a beautiful Italian garden: the Giardino del Palazzo Corsini. Traditional guilds and age-old techniques are proudly featured: jewellery-making, ceramics, goldsmith's craft, pottery, printing, inlaying, hat-making…  working with bronze, wood, glass, iron, marble, paper and fragrances… Your senses will be filled with ravishment.
The second "bird" is this very garden I have just mentioned, the garden of the Corsini palace. It is usually closed to the public. So the exhibition is a unique occasion to visit this historic and magnificent gem created in 1625! Along its many paths and alleys, you will see statues dating from the second century and walk past orangeries surrounded by hundreds of lemon trees in terracotta pots.
This garden also offers an interesting glimpse of the grand Corsini family, one of the oldest in Italy. The Corsinis own two of the estates (Barberino and Marsiliana) – seven houses in all – featured in our rental portfolio.
Have a good week!

Website: www.artigianatoepalazzo.it
Entrance 6 to 8 Euro