A GREAT TRATTORIA TREAT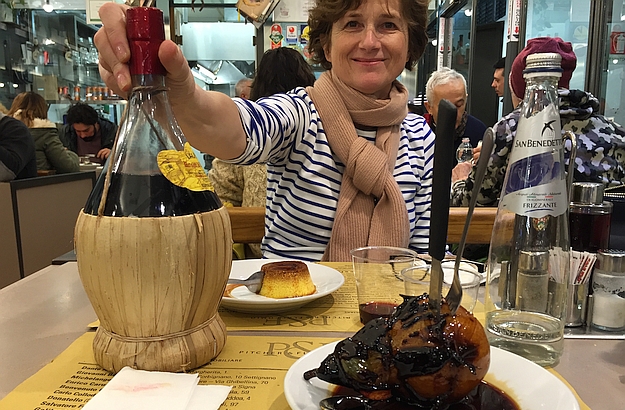 Why on earth did I think that Italy no longer held any secrets for me?… I came down with a bump when my beloved sister Victoria Trauttmansdorff made me discover a gem of a little Florentine restaurant situated within the lively Sant'Ambrogio market.

Victoria, a well-known actress in Germany, had taken a time-out in her busy career and was staying at the Palazzo Guadagni in Florence. She took me for lunch to the Trattoria da Rocco, a family business already in its second generation and the perfect place to enjoy a Tuscan bite to eat after stocking up on fresh fruit and vegetables at the market. The Trattoria is open from Monday to Saturday, but only at lunchtime.