TOUCHING WOOD…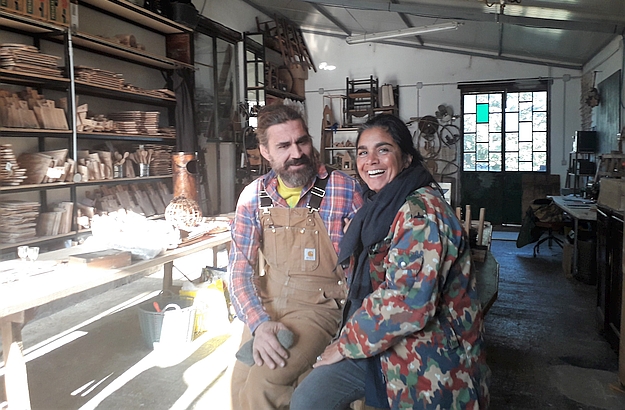 I really love giving books as Christmas presents, especially books about Italian art, handicrafts, touring, food and wine. And there won't be any exception to the rule this year, since I'll be offering to three of my friends the beautiful "Woodworking : Traditional Craft for Modern Living".
The authors of this book, Andrea Brugi and Samina Langholz, an Italo-Danish husband-and-wife duo, very nicely show how anyone, without the tools or expertise of an artisan, and by blending Tuscan elegance with the sleek lines of Scandinavian design, can turn bits of reclaimed wood into stools, egg cups, clothes racks, and what have you.
Exclusively crafted in their Maremma workshop, Andrea and Samina's olive wood creations can be found on their website, in selected shops around the world, and on their Instagram.