Not a bad job after all!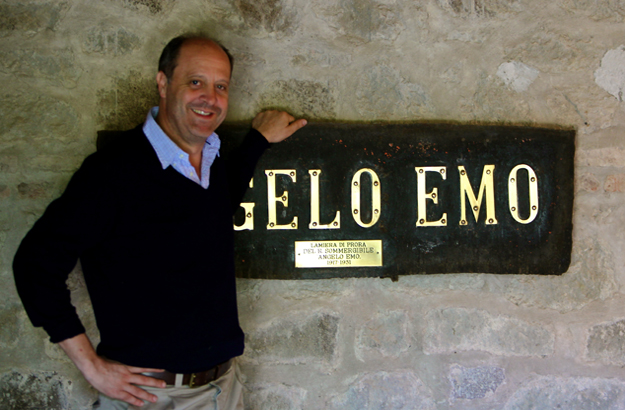 Phew! I'm a little out of breath. I have just spent a week running around Italy! And now I am at the Venice airport waiting for my return flight to Paris and thinking: "Gee, it can get very hectic sometimes, but the fact remains that I do love my job!"
This amazing week started with a week-end invitation in Umbria to the Convento dei Cappuccini, an old Franciscan convent which has been converted to a luxury villa by a famous Hollywood director. One of the most sumptuous experiences I have ever had! Great comfort and service, plus the company of exquisite people I hope to be in touch with in the future.
I then moved on to the Tuscan coast in order to briefly touch base with my new house on the sea Palone Basso, which I will be staying in over Easter. I am planning to tell you more about it in one of my upcoming posts.
The next stop was Florence, where I stayed with my cherished friend Lucia. I have known Lucia since our days together at the Gallo Nero wine consortium. She is the person whom I owe my knowledge of Italian to. In her company, I went to see one of the most beautiful exhibitions I have seen in a long time, the Pontormo and Rosso Fiorentino show at Palazzo Strozzi, a juxtapositon of two painters from the 16th century. This exhibition ends on July 20th. I highly recommend it to you.
I have also managed – at long last, after 30 years! – to visit the Corridoio Vasariano, a secret passage running from the Uffizi Gallery to the Palazzo Pitti, above the Ponte Vecchio. Here too, I will tell you more about this in a future article.
After two days in Florence, I drove up to the Veneto, where I first stayed with Francesca Papafava, the lovely owner of Frassanelle. She has recently moved to her family's Palazzo Papafava in Padua. Her apartment is really fascinating, as it was fully refurbished at the beginning of the 19th century in the neoclassical – and surprisingly modern – style which was then very popular in Padua. You may remember that I wrote about this style in my article about the Pedrocchi Caffè.
Francesca's guest bedroom is a decorator's dream with neoclassical columns, semicircular alcoves, a marble bathtub and an incredibly beautiful bench which I fell in love with. She will be renting out this room on a bread-and-breakfast basis soon, so I will keep you posted on this too.
My last stopover was with my old friend Giordano Emo Capodilista, the owner of La Montecchia. I have been working with Giordano, an engaging man, for the last 15 years, and always with great pleasure. This time, we dived into his impressive archives of old family photographs, and rediscovered interesting pictures of the Castello before and after the restoration works carried out at the beginning of the 20th century.
Now you know why I love my job…