Canoeing on a Tuscan river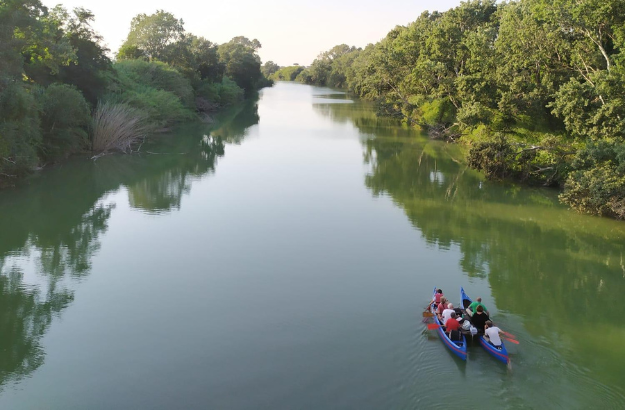 The Italian coastline does not need an introduction. But have you ever explored one of the country's rivers? After 30 years in Italy, I finally ventured onto the Ombrone River in Southern Tuscany.
The Ombrone crosses the Parco della Maremma nature reserve before joining the Tyrrhenian sea south of Grosseto. The park is a bird watching paradise, but also a place to spot wild boars and deer, and the local guides are happy to point out all the lesser known fauna and flora.
The canoes – joined together in pairs – are very stable and make for a safe activity for families with children. The Silva cooperative organizes different types of tours at dawn, in the afternoon and during full moon. My favourite one is, of course, the sunset paddle that includes a glass of white wine. The canoes are equipped with an electric motor if your group gets tired of rowing back upstream.
CANOE TOURS in the Maremma Park
Prices range from 20 to 35€ per person depending on activity (reduced rates for children up to 12 years).  Bring a hat, sunscreen and bottled water, and combine it with a bike ride or a swim.