Cheese & Wine at the 'Corzano e Paterno' farm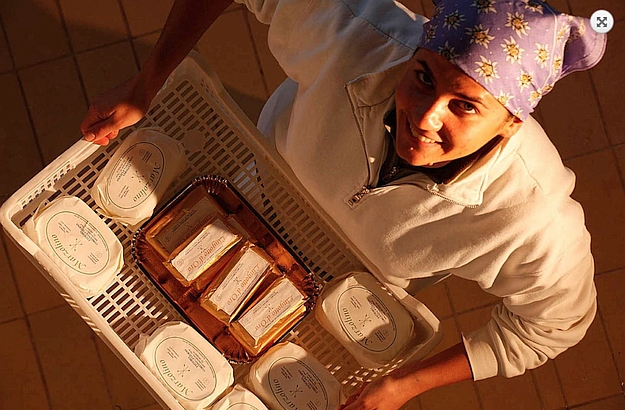 Halfway between Siena and Florence, there is a little farm that seems to have been sitting on its hill forever. Fattoria Corzano e Paterno produces excellent wine and olive oil, and a variety of Tuscan sheep cheeses that I can never resist.
The history of the farm is interesting. It was founded by the Swiss architect turned farmer Wendel Gelpke in the early '70ies. Today Corzano e Paterno is run by two of his daughters, the sisters Sibilla and Arianna, his nephew Aljoscha and their respective families.
I usually stop at the farm shop for the delicious Buccia di Rospo, but never manage to leave without some fresh ricotta and a serving of Rocco, an excellent fresh goat cheese.
The shop is open from Monday to Friday 9am to 6pm, and Saturday 9am to 1pm in summer and from 9am to 1pm during the rest of the year.  Book ahead for tours, wine and cheese tastings and light lunches.