Medici Villas and Gardens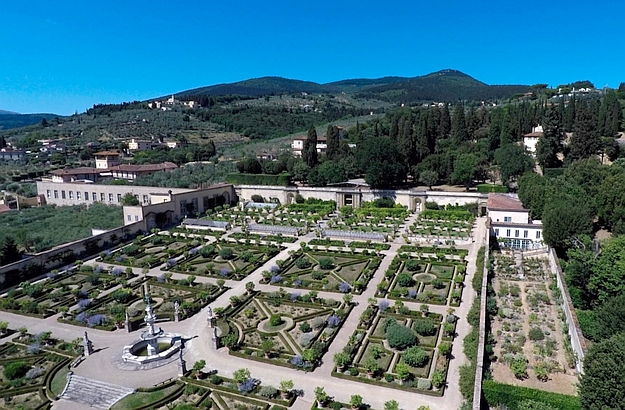 Look what I've just found! A website about the 14 UNESCO heritage Medici villas and gardens in northern Tuscany. In the past, I visited many of them, but finding these properties required quite a bit of detective work. Thanks to the new Medici villas website, planning a visit has become much easier.
The Boboli Gardens in Florence are, of course, widely known. But most other villas and gardens in this collection – like the spectacular Villa Medicea di Castello – draw much less of a crowd, but are a delight for lovers of Renaissance architecture and gardens.
Visiting times vary widely between the villas. Scroll down to the bottom of the single pages to find all the relevant information. And best phone or email beforehand, to check whether the opening times are still à jour. The little groundwork will be well worth the effort!