Artemisia Gentileschi Unveiled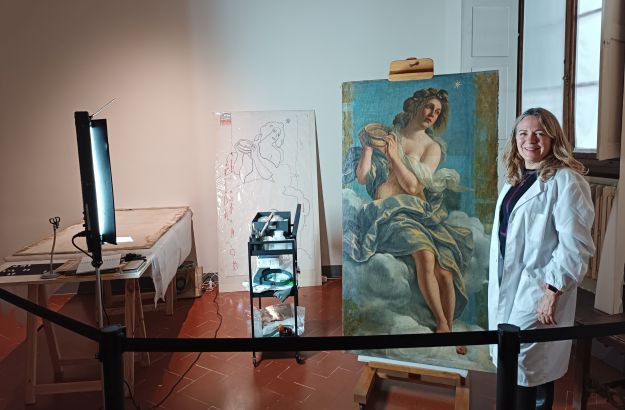 Art, theater, film – who doesn't love a peak behind the scenes? Which is exactly what the Florentine museum Casa Buonarroti provides during the Artemisia Svelata (Artemisia Unveiled) restoration project.
Artemisia Gentileschi achieved great success as a painter in her lifetime in the early 1600s—a rare thing for a female artist of her era. She became one of the most desirable portrait painters in Italy.
Commissioned by the great nephew of Michelangelo, Artemisia Gentileschi's 'Inclination' has been removed from the ceiling and is being restored at the museum where visitors can observe every step of the repair process up close. If you'd like to ask questions, visit on Fridays, when the wonderful conservator Elizabeth Wicks will answer them in detail.
The restoration of the Inclination is supposed to last until April 2023 and will be followed by an exhibition about Artemisia's works during her years in Florence.
Via Ghibellina 70 (2 minutes from Piazza Santa Croce).
Museum opening hours from 10.00 a.m. to 4.30 p.m. Closed on Tuesdays.