Little Extras that Make the Difference!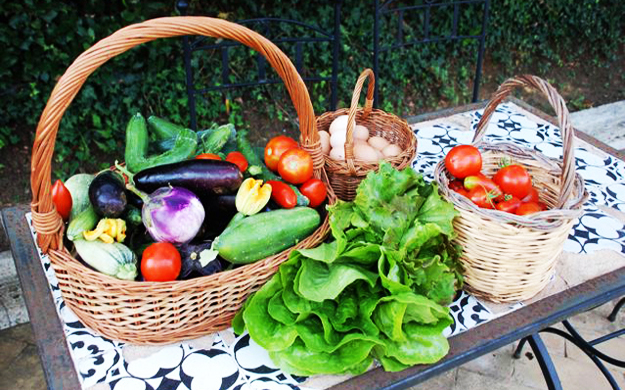 "Phew! We got there, at last!" You left home early this morning and have been travelling all day. Now it's the evening and you have just arrived at your Trust & Travel destination.
A minute later, the sigh of relief has turned into an utterance of sheer delight: "Gee, this place is wonderful!" A first look around confirms that you've made the right choice. You know that you are going to love your new holiday home – and the genuine dolce vita that comes with it – for the next few days or weeks.
You also realize that you've been staring for a moment at the nice wooden table which has pride of place in the middle of the dining room… You wish you had a magic wand. You would be waving it right now to conjure a fine three-course meal from the adjoining kitchen. For you could eat a… horse. Or at least a great Italian dinner.
Well, guess what: a great Italian dinner we will conjure for you in advance if you tell us in advance that this is what you'd like to see on the dining room table – or on the outdoor garden table – after you have dropped your suitcases and taken a good relaxing shower. Isn't that the best way to start a great holiday?
In most cases, your dinner will be conjured – and actually prepared – by the "appointed" cook of the estate. It will also include, whenever possible, fruit and vegetables picked from the estate's garden.
You'd like to have a foretaste of the menu? Here it is:
An antipasto, a dish of perfectly cooked pasta, a salad, pecorino cheese, bread, some fruit, local biscuits, plus one bottle of wine and one of water for every four persons. The price varies from 23 to 32 € per adult (less for children).
By the way, not only is the food delicious, the portions are also pretty generous. So chances are you'll have some of it left over for the following day!
A la settimana prossima !