LA BIENNALE DI VENEZIA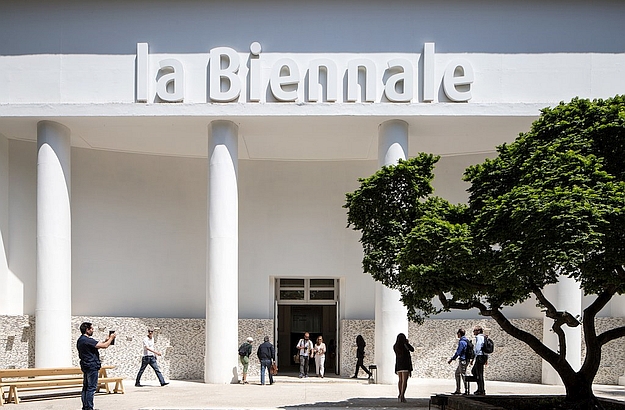 Originally established in 1895, the world-famous Venice Biennale is holding this year, until the 24th of November, its 58th edition – and I will not miss it, needless to say, for all the tea in China!
The sheer magnitude of the event, however, can be quite overwhelming. Over the years, I have learned that a little preparation can help optimize my visitor experience.
Since I have already made the list of my personal must-see exhibitions, why not share it with you?
The Lithuanian pavilion has received lots of praise from day one of the Biennale, and it has gone on to win the prestigious Golden Lion. Its key performance "Sun & Sea" takes place on a fake beach and involves a chorus of 20 participants who re-enact a leisure life unconcerned by evident climate change.
Designed by architect Sir David Adjaye and curated by Nana Ofosuaa Ofori-Atta Ayim, the stunning pavilion of Ghana – which is present at the Biennale for the very first time – has already taken the art world by storm.
"May You Live in Interesting Times" is the title of both the Biennale and the centrepiece expo curated by Ralph Rugoff. I will for sure stop to see the shipwreck that artist Christoph Büchel has brought to Venice all the way from Sicily. Büchel's provoking installations always receive lots of media attention, but I'll pay homage to the migrant ship because I learned about the harrowing tale of one of its survivors in Across the Big Blue Sea, the riveting and thought-provoking book written by Swiss-born Katja Meier.
Of course, I will also drop by the French pavilion to see the works of the highly talented Laure Prouvost, who has undertaken to dig a timely tunnel to connect the French and British pavilions.
Towards the end of my Biennale Grand Tour, I will no doubt visit the Palazzo Grassi, situated on the Grand Canal just a few vaporetto stops away from our Trust & Travel Palazzo Ca'nova. Currently hosting Belgian painter Luc Tuymans, the famous contemporary art museum will offer me a nice place of refuge from the ebullient – but always invigorating – hustle and bustle of the Biennale.
A presto!