A Musical Feast in the Heart of Tuscany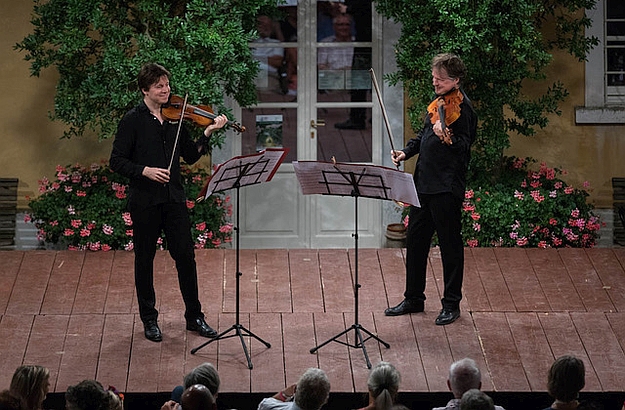 One of Tuscany's most intimate and charming festivals turns 30 next month. No small feat for a chamber music festival in Italy today! Founded by Benedetta Origo, the owner of Villa La Foce, and her son, cellist Antonio Lysy, Incontri in Terra di Siena features world-class artists in the most beautiful venues of the Val d'Orcia.
Last year, Antonio Lysy has passed on the torch of the artistic direction of the festival to the internationally renowned pianist Alessio Bax, who has just released a new album acclaimed by both the critics and the public.
For the festival's 30th anniversary, Alessio Bax has managed to put together an eclectic programme, which will be executed by high-caliber musicians such as pianist Leif Ove Andsnes, tenor Ian Bostridge and flutist Emmanuel Pahud, to name but a few.
As their name implies, the Incontri in Terra di Siena – incontri means "meetings" – do not only revolve around music: they are also about beautiful surroundings, superb venues, buffet dinners, wine and olive oil tasting events, exhibitions, guided tours…
This year, if you happen to be at the festival, make sure you don't miss out on Eleanor Wachtel's presentation of the recently published A Chill in the Air, gathered from the diaries of Iris Origo, the famous author of War in Val d'Orcia.
And let the music play!