My Italy of the Good Old Days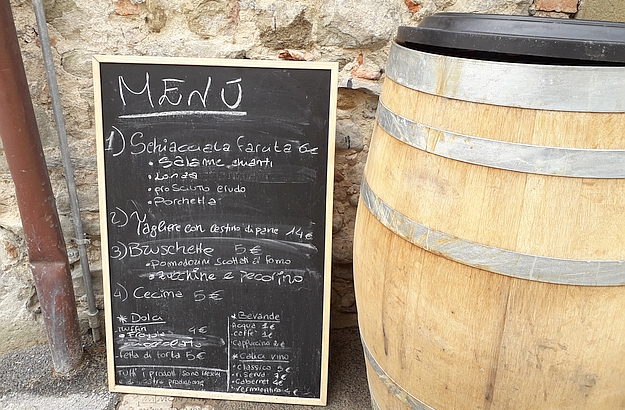 "I really like the way you've furnished your bar, Francesco. No wonder people keep flocking in.
— Thanks for the compliment, Katharina. I think I've been lucky.
— Lucky, I don't know, but you've sure done something right. Remind me, when did you set up shop?
— About a year ago. Already! Come vola il tempo…
— You're telling me!"
It was last May. I had stopped in the hamlet of Madonna a Brolio to say hello to my old friend Francesco Ricasoli – whose famous winery, located all around the superb Castello di Brolio, was the subject of a blog post I wrote several years ago. Francesco's new snack-bar, the Agribar, where we were chatting over a coffee, transported me back to the time when I first moved to Italy, with its vintage formica furniture, colourful retro ornaments, and a charmingly old-fashioned table football.
At one point of our conversation, I told Francesco how much I liked authentic places like his, appreciated as much by the locals as by visitors. My friend seized this opportunity to tell me about a new forno, a traditional bakery that had just opened in Volpaia, a medieval hamlet united with the municipality of Radda in the heart of Tuscany.
A few days later, unable to resist temptation, I drove up to Volpaia, where I not only enjoyed for lunch a warm and yummy piece of focaccia that had just come out of the oven, but also a gorgeous view over the rolling hills of the beautiful Chianti Classico wine region.
Il tempo vola… e la vita è dolce !