Italian state museums: a wind of change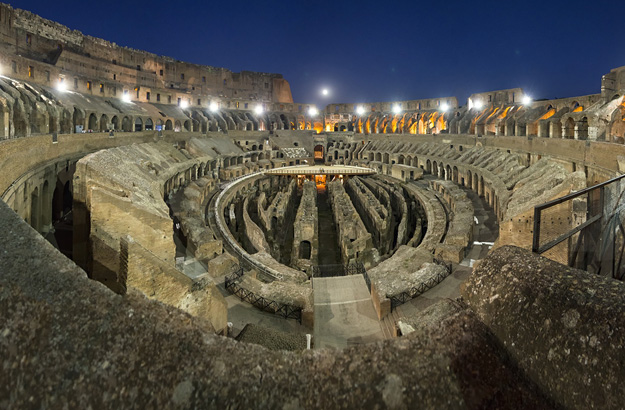 I used to get a little confused with the thousands of museums and archaeological sites which Italy can boast, particularly with their policies concerning entrance fees, opening hours and memberships. Now, thanks to recent changes in the country's political landscape, it has become a lot easier to find one's way through Italy's cultural cornucopia.
First of all, you will pleased to learn that late evening visits – a common practice in many cities throughout Europe – has been implemented as of this current summer in a large number of cultural and archaeological sites in Italy: the Colosseum in Rome, the Uffizi and Accademia Museums in Florence, the Gallerie dell'Accademia in Venice, the ancient city of Pompeii, just to name a few.
These late night openings – on Fridays mostly – are primarily intended to attract a younger clientele. But why not take advantage of this while you are in the country visiting! Since most people do not yet know about the prolonged opening times, they will be busy having dinner while you can be enjoying Italy's glorious artwork and history in the peaceful and beautiful light of the Venetian or Florentine evening.
If you happen to be in Italy during the first Sunday of the month, you are in for a pleasant surprise : all state museums and archaeological sites open their doors for free on that day! What's more, if you travel with your family, children up to the age of 18 receive free access to these venues any day of the week. People over the age of 65, however, are no longer granted free entrance to state museums as in the past.
Keep in mind that these changes apply only to the museums and archaeological sites – there are hundreds of them! – which are grouped under the umbrella of the "state museums" administration.
Allow me to finish this post with what Audrey Hepburn once said about museums: "Living is like tearing through a museum. Not until later do you really start absorbing what you saw, thinking about it, looking it up in a book, and remembering. Because you can't take it in all at once."