The Stars of Bolgheri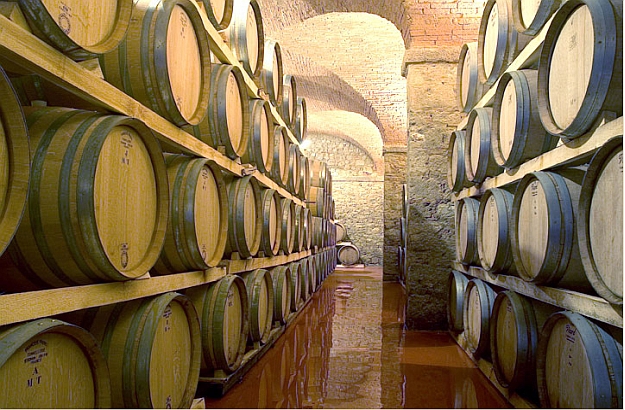 "The discovery of a wine is of greater moment than the discovery of a constellation. The universe is too full of stars." Benjamin Franklin
I have never discovered a constellation, so it's difficult for me to compare these two pleasures. But when I light upon a great wine, it's assuredly for me a great moment.
I first discovered some of the exquisite Bolgheri wines several years ago, when they were not yet the international stars they have since become. And I sort of rediscovered them, so to speak, with the same delectation just a few weeks ago.
The Bolgheri wines are grown around the Italian village of the same name, in the beautiful Maremma region. They became AOC in 1994 and are now sold at auctions around the world, shoulder to shoulder with the best Bordeaux wines.
My family and I were strolling in the streets of Bolgheri when we stopped in front of the Castello di Bolgheri, a Renaissance castle located in the heart of the village and renowned for the excellent wines it produces. There was a sign at the entrance offering a guided tour of the cellars. So we booked ourselves in for the following day.
We were lucky enough to be taken around the cellars by Stéphanie Heinz, a very cordial and knowledgeable French wine expert. Fluent in French, of course, but also in Italian and English – as well as being quite capable in German, – Stéphanie was the perfect guide. Her father is a wine grower in the Bordeaux region in France, and her husband is the chief oenologist at Ornellaia, one of Italy's most interesting estates, also in Bolgheri.
The story of the Bolgheri wines started in the 1940ies, when an inspired man, Count Incisa, undertook to plant the French grape variety Cabernet in Italian soil and resort to French growing techniques – keeping the plant low, close to the ground, for instance. At the time, the area only produced simple table wine for immediate local consumption. So, the Count's initiative seemed a little bold and venturesome. But with time it resulted in the production of the Sassicaia, one of Italy's leading red wines, and a trend-setting one as well, since it successfully set an example and literally transformed viticulture in Italy towards the end of the 70ies.
Our tour of the Castello di Bolgheri cellars took about an hour and ended with a much appreciated tasting of the estate's wines. A moment of sheer delight, once again. I'm sure Benjamin Franklin would have been on cloud nine!
cin ! cin !