YUMMY HUMMUS IN THE MAREMMA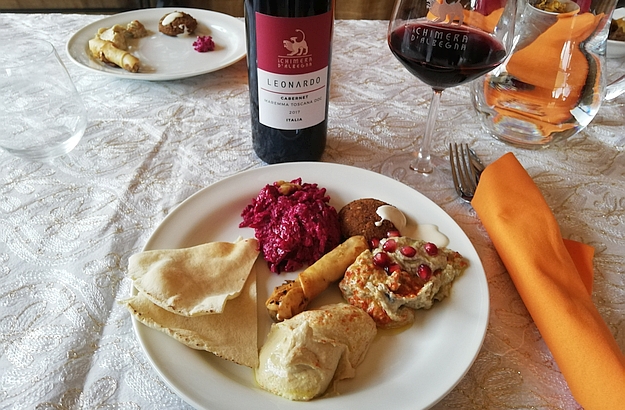 What do Syria and Tuscany have in common? Well, probably several things, but for sure a passion for great food! A few weeks ago, I partook in a Tuscan-Syrian lunch at the Chimera d'Albegna, a small winery founded by a Florentine family and located a few cables' length away from the Marsiliana estate, one of our long-established holiday rentals in the Maremma.
At the helm of the Chimera d'Albegna, Iacopo Becherini is happily married to Shaza Saker, a Syrian-Italian who grew up in Rome and who works for the Food and Agriculture Organisation of the United Nations. She is also the founder of Hummus Town, an excellent NGO that supports displaced Syrians in Rome. To further combine their two worlds, Shaza and Iacopo have started to organize, in the Maremma, "hummus town" lunches during which a mix of Tuscan and Syrian staple dishes, washed down with great wines, can be enjoyed in a most convivial atmosphere. A feast for both the eye and the taste buds!
You'd like to join in one of these great tables? Just follow this link or send Iacopo an email to request information. And in case no lunches are available during your time in the Maremma, you can still book a private winery visit!