UNESCO World Heritage Sites in Venetia – PART 2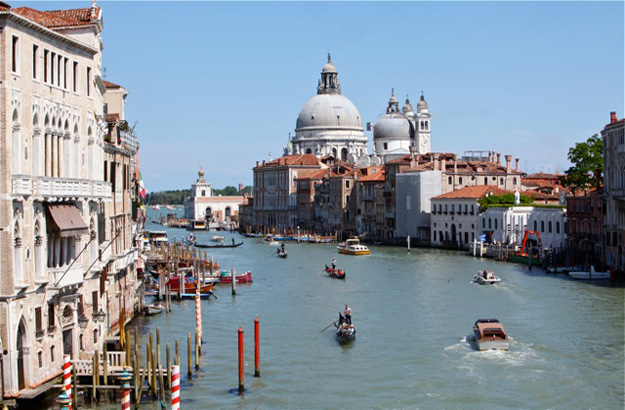 "So, what wonder are you promising us today, Katharina? my brother asked me on the fourth day of our family holiday at the Villa Valmarana.
– Well, today I suggest we get romantic and head for the hometown of Romeo and Juliet…"As you may remember, I related to you last week the visits which my two siblings and I paid to the Botanical Garden of Padua and the Patriarchal Basilica of Aquileia. This week, the three of us will take you to two more World Heritage sites in the Veneto area.
The first one is Verona. A day spent in Verona is like a day spent in paradise. Because "it has preserved a remarkable number of monuments from antiquity, the medieval and Renaissance periods, and represents an outstanding example of a military stronghold", the whole of Verona has been listed by the UNESCO as an outstanding World Heritage site.
Founded in the 1st century B.C., Verona is a stunning example of a city that has "progressively and uninterruptedly developed over two thousand years, incorporating artistic elements of the highest quality from each succeeding period". If you are interested in Roman remains, for instance, Verona is particularly well-endowed. The Amphitheatre Arena, just to mention this one monument, is the second largest after the Colosseum in Rome!
I also recommend that you stop by, during your visit, the Giusti gardens, the church of San Zeno, the legendary "Juliet's balcony" and, when you begin to go a little hungry, the  Bottiglieria Corsini, a restaurant with a small selection of great dishes and wines, and very reasonable prices. The address is 2-4, Largo Divisione Pasubio.
By the way, if you go to Verona by car, signs and panels will direct you to conveniently located parking spaces.
The next day, my siblings and I went to… Venice. The Serenissima, Queen of the Adriatic, City of Masks, Floating City, the Dominante… Undoubtedly one of the most beautiful cities ever built by man. Ah, see Venice and die! – the actual saying is "See Naples and die", but in my book they are interchangeable!
Venice and its lagoon need no introduction. Almost anywhere you'll go in Venice will fill your senses with delight and wonder. But you might like to know that the city can be easily reached by train from most of the villas featured in our Trust&Travel portfolio. Venice's train station is the ideal place to arrive as it is very central. And if you have one, you will not miss your car in Venice, trust me.
Arrivederci!