RECYCLED CYCLING IN ITALY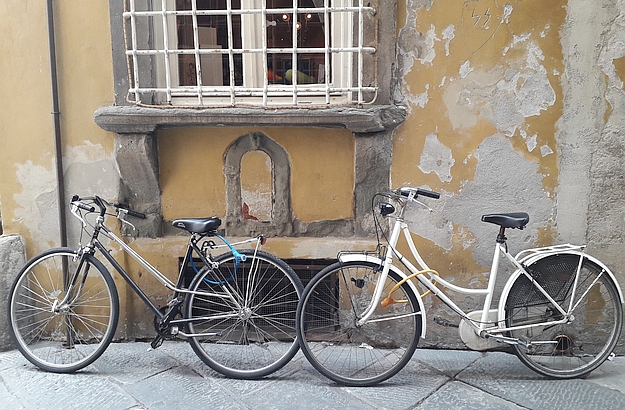 Last week, thanks to the downloadable Mobike app, I spent a whole day whizzing through Florence on three or four bicycles – which I used one after the other, not simultaneously, in case you wonder.
In Italy, where public transport is not always quite up to the mark, bike-sharing doesn't just make for an ecological, but also for a very practical choice. Whether you set your heart on Mobike or on any other bike sharing provider, you'll be able, at your convenience, to pedal through many of the large cities of Northern Italy. Have a look at this world bike-sharing map and its updated Italy section.
In other great cycling locations, like Lucca or the Maremma Natural Park, bike-sharing may not have been implemented yet, but you can easily rent bikes from local suppliers… Enjoy the ride!