The Best Time to Enjoy the Maremma Park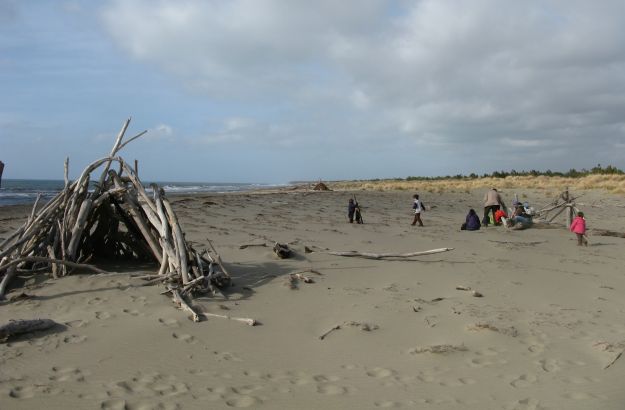 I must have told you once or twice, in previous posts, that the Maremma Regional Park in Tuscany is one of my favourite nature reserves in the whole of Italy.
My family and I love to take long walks in the Maremma Park during the low season, that is from October to May. The temperature is mild, never too hot, and there are fewer hikers and visitors than in summertime, as you can imagine. You will have 9000 hectares of unspoilt nature almost all to yourself!
There are as many as 14 waymarked footpaths in the Maremma Park. I had promised myself several years ago to try them all, but every time we are back in the reserve, we always end up doing the same hike: the A2 trail. If you have children, I highly recommend it. Extending for some 5 kilometers, it will lead you across olive groves, fragrant pinewoods and friendly beehives; and you'll even be able to take a pram to the sandy shores via a number of small pathways.
A piece of advice though: just make sure you keep your hiking snacks well packed away when you don't need them. The red foxes which nonchalantly roam about in the reserve are notorious for being little scroungers…
You can get your entrance ticket for the Maremma reserve at the park office in Alberese, a lovely little village with coffee bars and grocer's shops. You will find further information on the hiking trails in the park on the Parco della Maremma website.