VENETIANS BY RECENT ADOPTION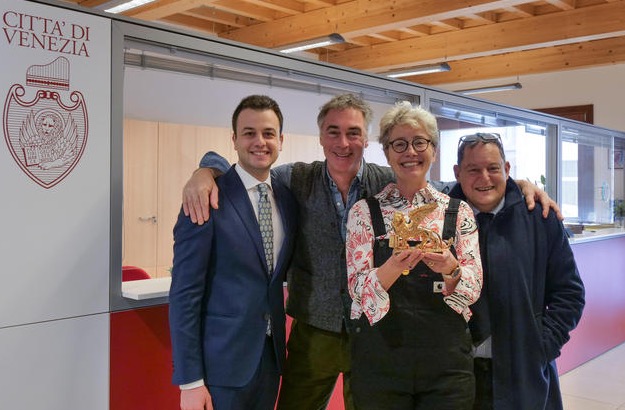 I feel we could all use some good news from the bel paese….
I have always been an ardent admirer of British actress Emma Thompson. In addition to her great performing skills, this witty and urbane woman has never been afraid to speak up and use her influence to support a good cause. And now I have new grounds for being fond of her: a few weeks ago, Emma and her husband, actor Greg Wise, have taken up residence in the Serenissima, a dream they had been entertaining for a long time.
The City of Venice didn't miss a beat and promptly bestowed honorary citizenship on the couple, who already owned an apartment in what is, in their eyes, la città più bella del mondo. I suggest you take a minute to listen to Emma and Greg expounding – in Italian! – their passion for Venice as well as their steadfast support for the #enjoyrespectvenice campaign. More on the Comune di Venezia website (or click on the photo above)… A presto!