The Baroque Beauty of Sicily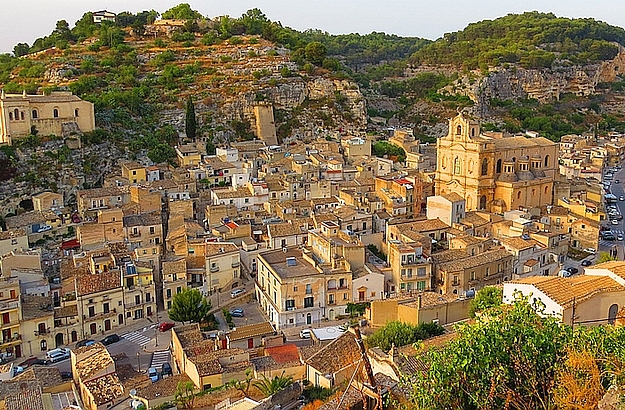 Reminiscing about Sicily, the great David Herbert Lawrence once wrote: "Anyone who has once known this land can never be quite free from the nostalgia for it."
Nicknamed "God's Kitchen", Sicily had remained for me, until recently, a distant and enigmatic paradise. But last year, at long last, Trust & Travel gained a foothold on this dream island, and as a result gave me a good reason to get on familiar terms with it.
Since I founded Trust & Travel two decades ago, my mother has not only become a bel paese specialist in her own right, but also one of my best advisers. She has guided me, time and time again, in the countless decisions I have had to make: choice of residences, organization, provision of services.
She was accompanying me when I discovered, in south-eastern Sicily, the Villa Casuzza, a superb holiday home that swept us off our feet and which she strongly encouraged me to add to our rental catalogue.
Decorated with an exquisite contemporary twist and equipped with a pristine lap pool, the Villa Casuzza lies in the municipality of Scicli, one of the towns that make up the UNESCO World Heritage site of Val di Noto. Renowned for its late Baroque style, the magnificent area includes cities like Ragusa, Noto and Modica, true architectural jewels which were rebuilt after the huge earthquake of 1693.
By virtue of its breathtaking beauty and the sharp contrast it provides to the modern world, the Val di Noto is for my mother and I – as it will be for you – an endless source of wonder. Back at the Villa Casuzza, after each of our exploratory excursions, we sit in the shade under the carob trees and spend hours espousing the words of D.H. Lawrence…