A VENETIAN RESTAURANT WITH VEGETARIAN TREATS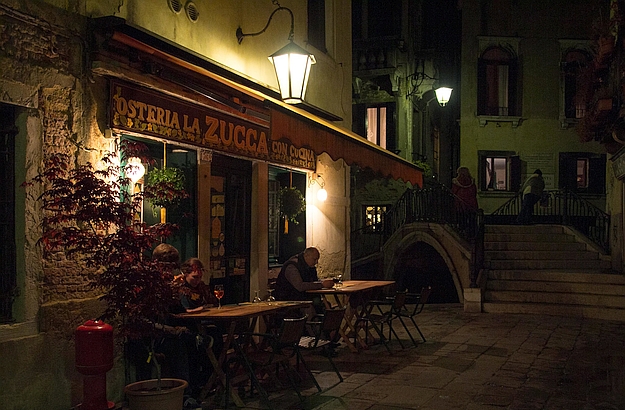 Are you a pescatarian? Or do you travel with friends who are vegetarians but you'd still like to try the famous fegato alla Veneziana (calf's liver Venetian style)?
Osteria La Zucca in Venice has a varied and excellent menu that will make everybody happy.
Located in the Santa Croce neighborhood, the restaurant has a porta d'acqua, an entrance door right onto a canal. Hence it is easy to arrive by water taxi or gondola. And La Zucca's elegant interiors are reminiscent of the precious woodwork on sailboats.
WHERE: Osteria la Zucca, 1762 Santa Croce, Venezia.
WHEN: We recommend La Zucca in summer and in winter. It is open for lunch and dinner. Closed on Sundays.  Make sure to check the current opening times and book several days ahead.
Phone +39 041 52 41 570 – www.lazucca.it