HOMO FABER VENICE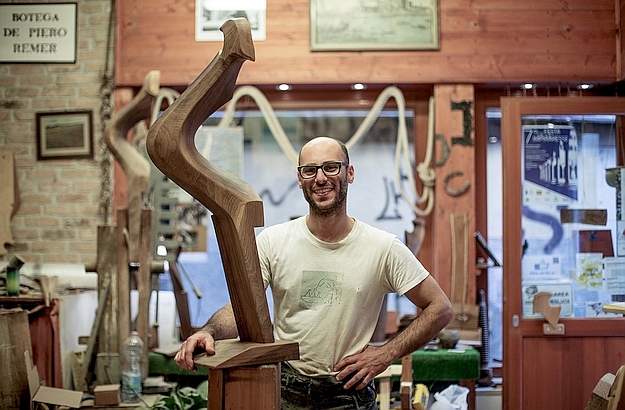 In April 2022, Venice will host Homo Faber, an international exhibition that champions artisanship from Europe, and this year also from Japan.
We're especially excited about the opportunity Homo Faber provides to discover the workshops of Venetian artisans. To find a workshop (most are free) browse the 'In Città' section of the Homo Faber website, select a category (e.g., glassblowing or bookbinding) and book your spot early.
You can use the website as a resource even if you're not in Venice this spring. It showcases some of the best artisans and workshops in town, and many of them offer visits and activities all-year round.
We found the workshop of Piero Dri like this. At Il Forcolaio Matto, the talented Venetian craftsman produces oars and forcolas, the crucial parts of any gondola.
HOMO FABER – from April 10 to May 1, 2022. Many of the 15 shows will take place in the beautiful spaces of the Giorgio Cini Foundation on Isola San Giorgio Maggiore.