A Taste of Italy and a Touch of France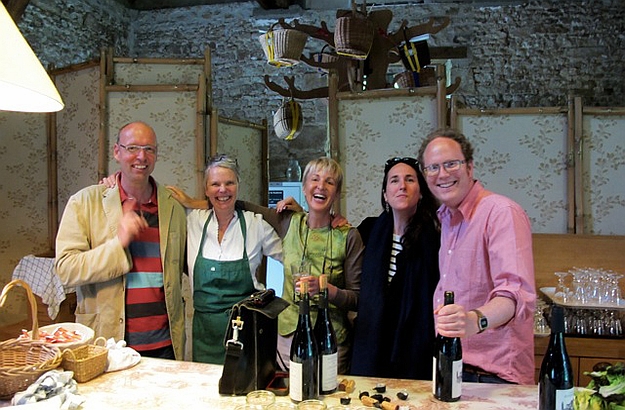 On June 15, I managed to bring my two lives together: the Italian and the French ones; and by the same token to indulge in one of my great passions: food & wine! I invited Charlotte Horton and Alexander Greene, two friends of mine and two great cooks and winemakers, to come to the Château de Courances near Paris and prepare for some hundred guests – a mix of friends and acquaintances, Trust&Travel clients and followers of Courances – one of their most sought-after "specialties": a Saturday night pop-up dinner.
Charlotte and Alexander drove all the way up from their Italian home, the Castello di Potentino – which I told you about in a previous article, – with a car brimming with tomatoes, asparagus, basil, nuts, spelt, sausages, olive oil and wine. To be able to prepare everything needed for the dinner, they arrived at the Château a day earlier, on Friday.
The "Castello di Potentino at the Château de Courances" – that's how we christened the event, – met with even more success than we expected. Sadly, we had to turn away most of the people who were on our long waiting list.
Served with three different wines from the Castello di Potentino, the dinner was greatly appreciated by all of our guests. To give you a taste of it, here is the mouth-watering menu Charlotte and Alexander concocted for the occasion:
Crostini on Tuscan bread
Green peas, fresh garlic and wild mint pesto
Walnut and parsley
Potentino olive oil
*
Pappa al pomodoro
(tomato and bread soup with basil)
*
Fabio's sausages cooked in red wine
Farrotto (spelt) with green asparagus
Fennel and orange salad
Canellini been salad with
radicchio and bottarga
*
Pecorino cheese from Mount Amiata
served with watercress from Courances
*
Alexander's chocolate pot with mint from Milly-La-Forêt.
Buon appetito! Bon appétit!