A RENAISSANCE VIRTUOSA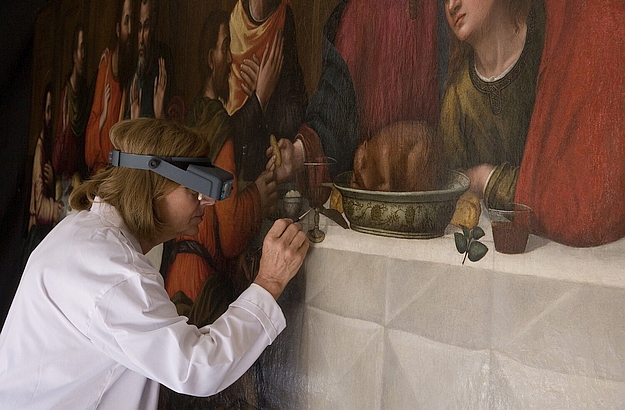 Last month, my daughter returned from school one day with an elated heart: "Mummy, I have to write a theme about some artists! Female artists!"
I responded with a big smile and asked my daughter whether she had anybody in mind already. She said she absolutely wanted to talk about Frida Kahlo and Georgia O'Keefe, whose works were, to some extent, familiar to her. Then she pressed me for suggestions.
I didn't have to cudgel my brains for long before Plautilla Nelli popped up in my mind. I had learnt about this female Renaissance virtuosa, a nun and self-taught painter born in 1524, thanks to the Advancing Women Artists Foundation, a non-profit organization dedicated to discovering and restoring the legacy of female artists still lying hidden in Tuscany.
Influenced by the teachings of Savonarola and the paintings of Fra Bartolomeo, Sister Plautilla Nelli's oeuvre – like that of so many other female artists! – has been largely forgotten and neglected. Widely covered by the press, the recent restoration of her magnificent Last Supper, one of the largest works by an early woman artist in the world – and now exhibited again in the Santa Maria Novella museum in Florence – will undoubtedly contribute to take her paintings out of the oblivion where they had unfairly sunk.
The Advancing Women Artists Foundation has many more important projects up its sleeve. Anyone can support its undertakings as an "art angel" or by buying one of its excellent publications about female artists in Florence – as yours truly humbly did…