The Italian Capital Within Arm's Reach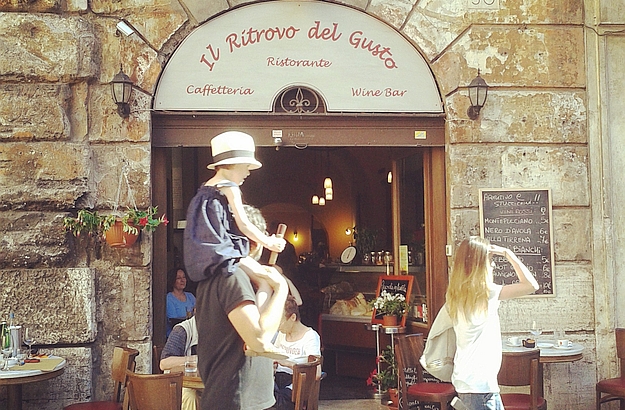 Good news: all roads lead to Rome and, in some cases, will take you back to your starting point before the end of the day!
I experienced this two or three times last summer. After an early morning swim in the Tyrrhenian Sea, I hopped on a train, spent the day in Rome – combining business with pleasure, – and returned to my Mediterranean seaside just in time for the sunset extravaganza.
If you happen to be staying in one of our Trust & Travel villas in the Maremma, I encourage you to try this one-day round trip to the Eternal City. There are several routes you could eventually follow to get to and come back from Rome, but here is my favourite one:
First, depending on your point of departure, board the train in Grosseto, Orbetello, Capalbio or Montalto di Castro, and get off at the Roma San Pietro station. This train will take you along the coastline of Tuscany and Lazio, give you the opportunity to enjoy beautiful sceneries during the two-hour ride (an average), and spare you the displeasure of having to brave Rome's insane traffic.
From the San Pietro train station, head for the Vatican (a 15 minute walk). After visiting the Saint Peter's Basilica, follow the western bank of the Tiber river until you reach, further south, the Trastevere neighbourhood, where you will be able to enjoy a great Italian lunch, and do some shopping and people watching.
On the recommendation of Alice Adams, a photographer and food stylist who runs the lovely Latteria Studio in Rome, I had a very nice meal at the Trattoria da Enzo, a stone's throw from the Palatino Bridge. For more restaurants tips in Rome, have a look at Alice's blog Rusticareto.
Then, what I love to do is to meander in the colourful Trasvetere district, sneak into its old intimate churches, and call at a gelateria or at Antica Caciara, a lovely little shop where I can pick up, among other viands, a good chunk of the delicious pecorino romano cheese.
From there, just hop on tram no 8 to get to the Roma Trasvetere station – you don't have to go all the way back to the more remote San Pietro station. And if you catch a train before 7 pm, you'll be able to return to your holiday home in the Maremma just in time to have a nice little seaside picnic – and smack your lips over the cheese, wine and other delicacies collected a few hours earlier in the Eternal City…

Enregistrer
Enregistrer