Conversation with country estate owners: Francesca Papafava – Part 1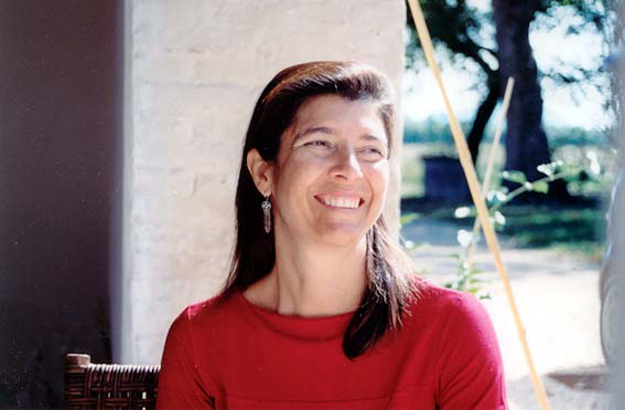 I recently visited Francesca Papafava at her country estate, Frassanelle.
Francesca grew up in Milan and decided 10 years ago to manage the family property and this was what we talked about.
Katharina: When did you decide to turn Frassanelle in to an Agriturismo?
Francesca:  When my father and siblings inherited the property, it was in a very poor state of repair. Wonderful but at the same time, very run down. We debated whether to sell or whether to raise the money to bring it back to life. I talked with my father about its restoration. I talked my father into the Renovation of the property which is funded by revenue from Tourism.
What is your favourite place in Frassanelle?

The hill of Monte Piatto in front of the villa. At the top is a wood which is criss-crossed by romantic paths. I love looking at it from the villa as it reminds me of my Childhood visits to see my Grandparents.
When did Frassanelle come in to the ownership of the Papafava family?
Oh, that is a long story. There are documents going back to the 13th century which mention the Papafava's as being in the area of Rovolon.  Adelmonta de Maltraversi, the wife of Giacomino Carrara Papafava, was evidently given the land as part of her Dowry.
However, a later story is more interesting.  The Carraresi were Lords of Padua from 1318 to 1405, having been called in by the population to protect the city against Venice and Verona. Francesco Novello da Carrara and his two sons were executed in Venice in the same year, and a third brother met his demise organising a resistance campaign against the Venetians.
Taddea Ariosti, the widow of his cousin sought shelter with another cousin, the Duca d'Este of Ferrara.
Her third child was born at this time, and with her two other children, was brought up in a safe environment; thus assuring her rightful ownership of this property in the Eugenian hills. These were hard times as the Venetians were doing all they could to annihilate all traces of the Carrara dynasty. Palaces and statues were destroyed. Coats of Arms on the facades in the majority of towns in the Veneto, were defaced. All the properties belonging to the Carrara family were expropriated and assigned to Venetian nobility.
Taddea was a woman with strong powers of endurance who finally succeeded in demonstrating that she was the rightful owner.
Another strong woman, like you. How many generations currently work at Frassanelle?
Well, altogether 30 generations of Papafava's have resided here.  Presently, two are involved: my father's and mine. Once a young couple came and the father couldn't stop talking. His daughter was evidently ashamed and she wanted to interrupt him, but he said "leave me to talk, as it is not often that one has contact with a Monument of History". That's how I do feel sometimes, when I look at the buildings, the employees and the art treasures as heritage. It is a lot of work maintaining a monument, however a lot is still intact at Frassanelle. People, history, stories and nature live on, thus creating a future.
Do you remember your Grandparents? What did you learn from them?
Oh yes, I remember them well. My Grandfather sat in the study, writing. My Grandmother in the living room, where she served tea. I remember that many uncles and aunts were there and the philosophical and political discussions that took place. Christmas time was particularly memorable.  Grandmother decorated the Christmas tree in the hall, and aunt Fina put the Crib together, piece by piece. To begin with, only the shepherds were there; the Ox and the donkey. Then Mary and Joseph were added. On Christmas Eve, the Christ child was laid in the Crib, and when on January 6, I had to go back to Milan, the three Wise men had also arrived.
The figures were approximately 40 centimetres high, and they must over time have got lost somewhere. I have never seen them since.
We celebrated Christmas with the farmers of Frassanelle, and naturally with presents from father Christmas. I recall to this day how my Childhood came to an abrupt end when my sister Novella asked Father Christmas "Why have you got a rubber band in your beard?".
Does one of your ancestors particularly stand out?
That was without a doubt Pietro Brazza, although I am not a direct descendent. His sister was my Great great Grandmother, and so we are related. Pietro was an adventurer, who travelled to Africa. He founded Brazzaville; the only town in Africa still known by its Colonial name.
He must have been very popular there; walking barefoot, freeing slaves. He was the total opposite of Stanley, who on Congo's opposite coast, controlled by force.
Thank you, Francesca. That was the Papafava's past history and in the next Blog we will chat about their future.
Until then,