Fine, Very Fine Cuisine Again!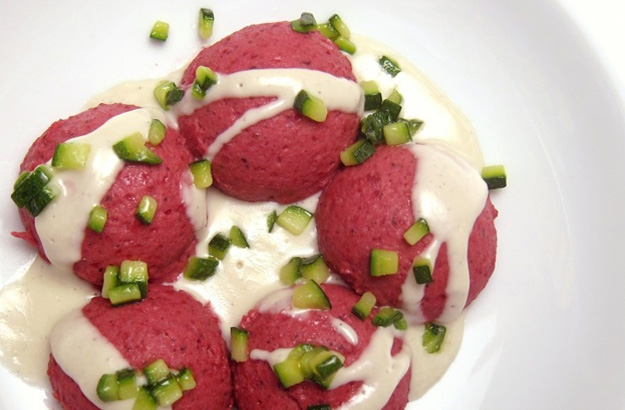 Italian food, one of the great wonders of the modern world! One of my great passions too, as you probably know by now.
Today, I'd like to tell you about a one Michelin star restaurant which I am particularly fond of. It lies in Northern Italy, within the La Montecchia golf club, next to the beautiful La Montecchia estate, and its name is, can you guess?… yes, La Montecchia.
I discovered this nice little restaurant years ago, when I was helping to decorate the houses of the estate – houses which are now featured in our Trust & Travel catalogue. I spent quite a lot of time at La Montecchia during that period. Giordano Emo Capodilista, the owner of the estate, would regularly take me to the restaurant, which he facetiously used to call his "own private dining room".
I have enjoyed exquisite, outstanding meals there over the years, in a pleasant, not too formal atmosphere. Should I make your mouth water a little? Here is a sample of the restaurant's great menu:
 Crispy roast leg of goose with potato purée, saffron and fern root sauce
Breaded pork fillet with hemp seed sauce and bergamot-scented fruit
Lavender, melon and rosemary risotto
Raw red shrimp with mandarin with peach and melon salad
Cold angel hair pasta with anchovy sauce, mussels and raw fish…
So, do you feel a little peckish now?
I have also gotten to know Erminio Alajmo, the owner of the restaurant, as well as Mauro, the sommelier. They belong to the Alajmo dynasty, well-known for their nearby three Michelin star restaurant Le Calandre – which I will tell you about in a future post. The Alajmo family have also recently bought the famous Caffè Quadri on St-Mark's Square in Venice.
Our rentals at La Montecchia are within a stone's throw of the restaurant. What's more, our guests are entitled to a 10% discount on their meals!
Buon appetito!