IN DAYS OF OLD AND OF NEW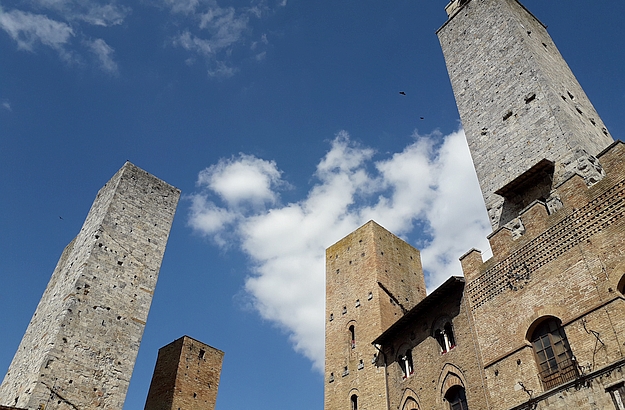 San Gimignano… A lovely Tuscan town famous for its 13 medieval "tower houses" – and which I invited you, in a previous article, to visit in the much quieter wintertime. But the "Manhattan of the Middle Ages", as it is nicknamed, is also one of the best places in Italy to see… contemporary art!
Inaugurated in 1990, the Galleria Continua boasts two exhibition spaces in San Gimignano: one in a forsaken and characterful movie theatre, the other looking onto the beautiful Piazza della Cisterna. The Galleria has also successfully branched out to Beijing, Habana and Boissy-le-Châtel, near Paris.
As a side note, when you are in the Piazza della Cisterna, look for the Dondoli gelateria, reputed to make some of the world's best ice creams – I fully acquiesce in this opinion! So, after getting your eyeful of contemporary art, treat yourself to a Dondoli gelato, which you'll enjoy while soaking up the winter sun on the steps of the Cisterna, alongside the locals…